the real deal on thread count
If you're selecting linens, you might have heard the term "thread count" come up a few times. But what does it refer to exactly? Is there an ideal thread count for bedding or towels? And does a higher thread count mean better quality? 
There is a lot of information out there regarding thread count, and some of it can be confusing! We're answering some common questions and dispelling popular myths, so you can make the best choice for your home—and your skin 
popular thread count Thread Count faq
TL;DR - it's all about the quality of the thread | we've got some of the best!
What is thread count, anyway?
300, 600, 1000 what are these numbers
Simply put, thread count refers to the number of horizontal and vertical threads woven in each square inch of material. 
Most of the time, a "good" thread count is between 200-500. But in terms of quality, it's a bit more nuanced than simply selecting a number in that range. There are other factors to consider, including material and personal preference. 
Why thread count matters to our health
Our skin is the largest organ in our body, and is also very absorbent. Traditional, non-organic linens often contain "hidden" chemicals that can be harmful to our skin, like dyes, oils or traces of heavy metals from the manufacturing process. 
So where does thread count factor in? Well, the higher the thread count, the heavier and denser the material becomes. This impacts what our skin absorbs. 
This is why sustainable fabrics are so important. If you purchase linens made with certified GOTS organic materials, you can trust that no matter the thread count, your skin will be safe. 
Click here to learn what makes Takasa 100% eco-conscious and sustainable.
Does higher thread count = better quality?
The short answer is not necessarily! A thread count over 500, for example, can be too heavy and unbreathable. It's a myth that higher thread count means better quality.
Higher may equal thicker, but the composition (single-ply or multi-ply) and quality of the actual thread matters more than the number of threads.
Here's an example: It's not uncommon for cotton yarns to be manipulated (for example, made with twisted weaves), so by doubling or tripling the yarns, the thread count may go up, but often at the expense of quality. In a nutshell, this means that a single "thread" might actually be three or more 'plies' twisted together. 
According to the textile pros at Real Simple, it's the thread itself that matters most. Better-quality fibre with a lower thread count will be softer and more durable than lower-quality fibre with a higher thread count. The former will also allow for better air flow through the weave, offering more breathability, and a better night's rest!
When in doubt, opt for a thread count of 300, with single-ply, long-staple organic cotton. 
Read more about the difference between Percale and Sateen here.
What thread count are Takasa's products?
We tested and sourced the best threads
We tested several different thread counts before selecting 300 as our go-to. We felt it was the softest and most breathable fabric type. Every thread in our product line is made with Fairtrade and GOTS organic certified cotton, that is carefully manufactured to be safe for your skin. The perfect recipe for a great night's sleep!
In the end, the best way to determine which thread count or linen material is right for you is to test out a few and see how you feel. Some sleep better with thicker weaves and weights, and others prefer lighter textures. 
So long as you opt for certified GOTS organic materials, you can trust that your skin will get the best quality product it deserves.
100% GOTS organic and Fairtrade Cotton threads
Takasa Organic and Fairtrade Cotton certified bed and bath homewares will take your daily sleeping, showering and bathing to the next level. Takasa homewares are softer, hypoallergenic and more durable over time than conventional cotton. 
Made of 100% GOTS organic cotton - free of dyes and chemicals and safer for your home and the environment.
Fairtrade Cotton certified (FLO-ID 40793), ensuring sustainable livelihoods for Takasa's makers at every step of the supply chain.
best selling cool + crisp bed sheet set
organic and Fairtrade Cotton percale bedding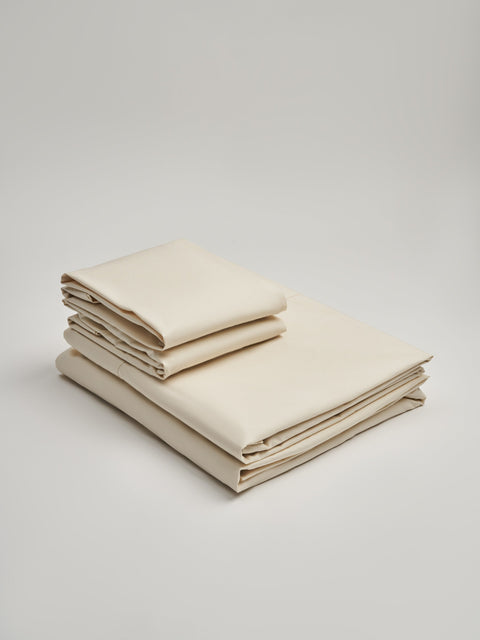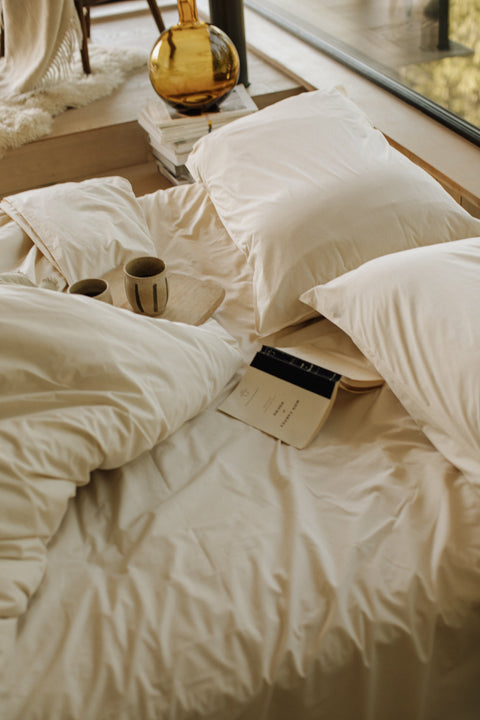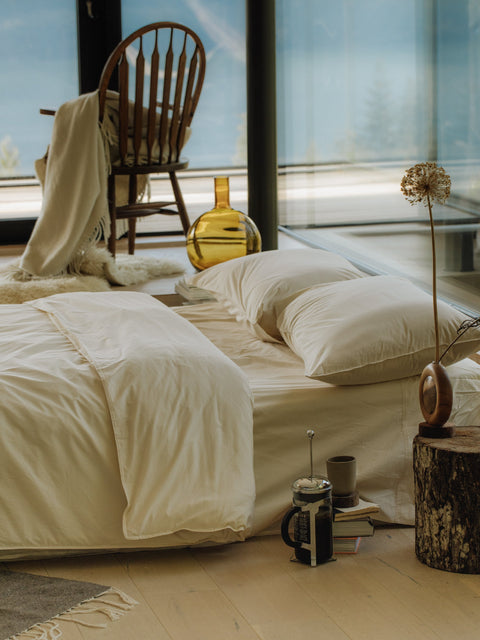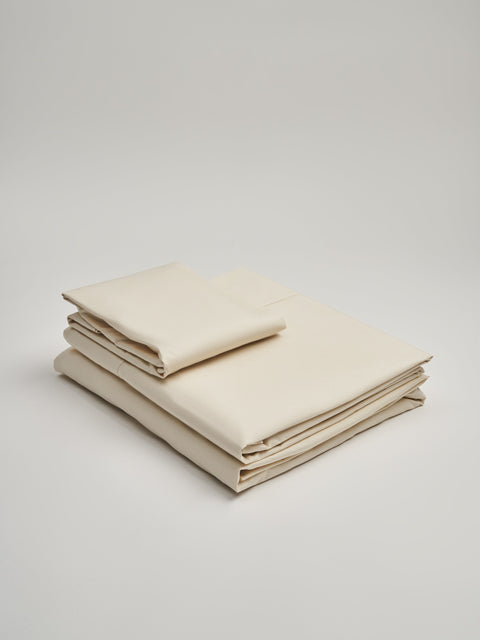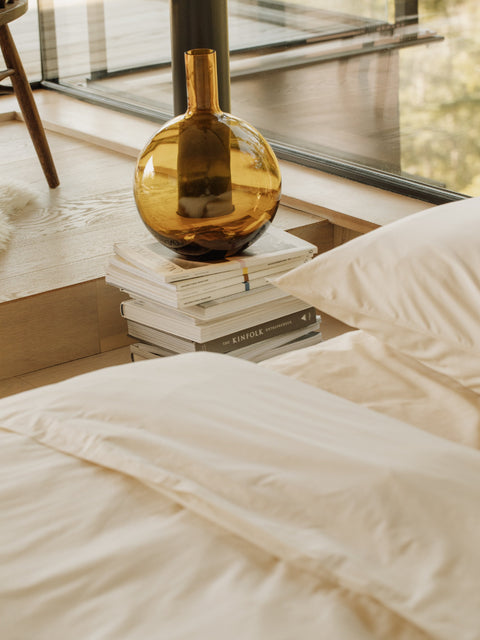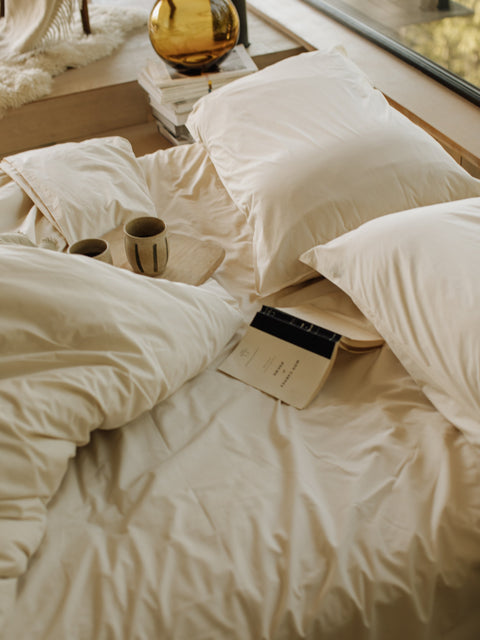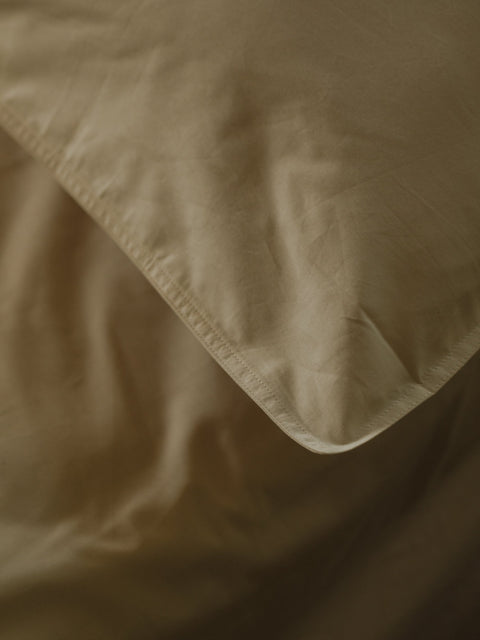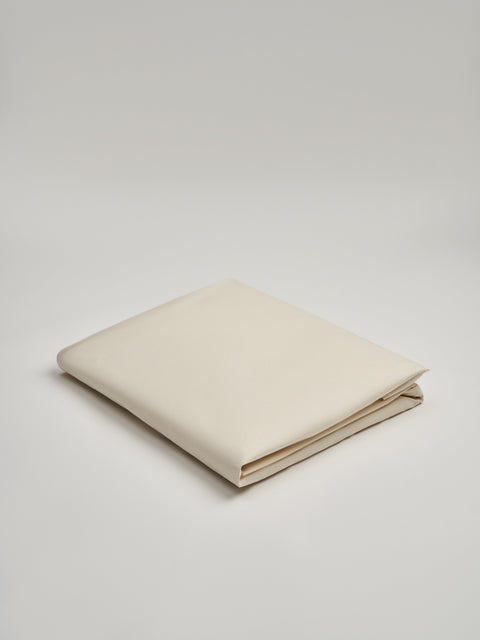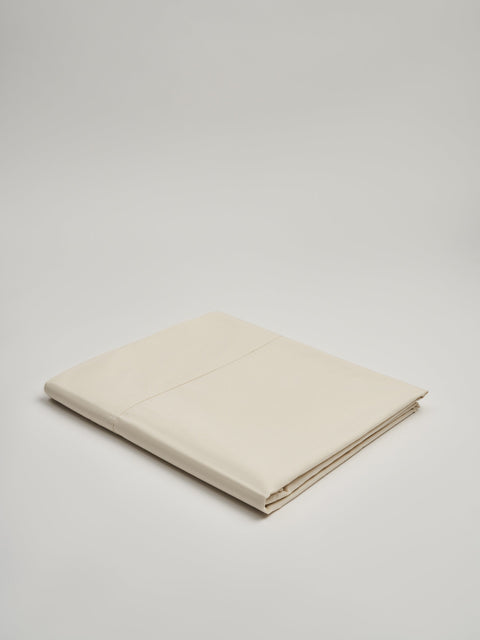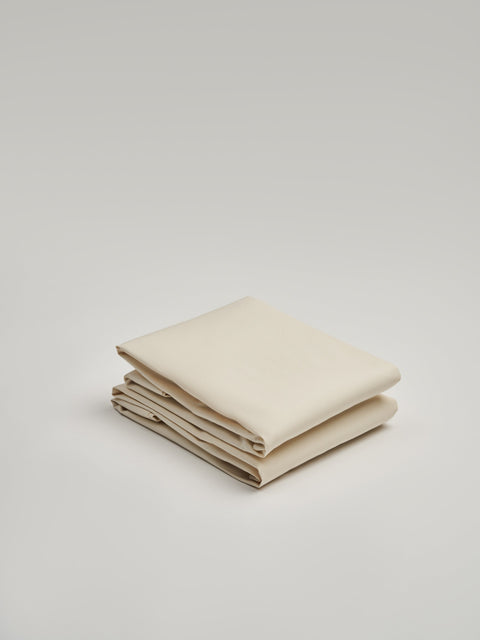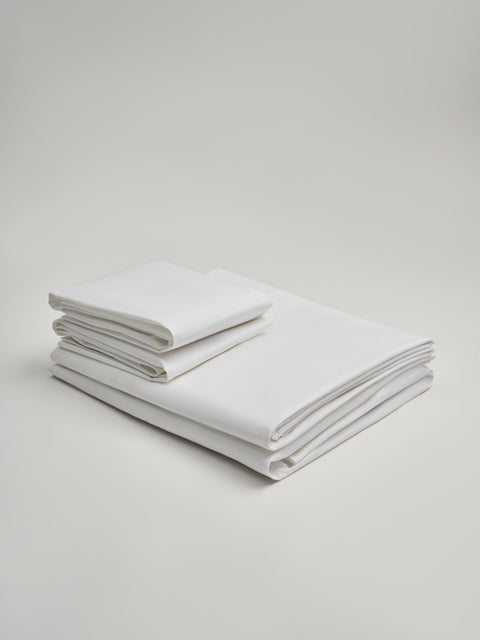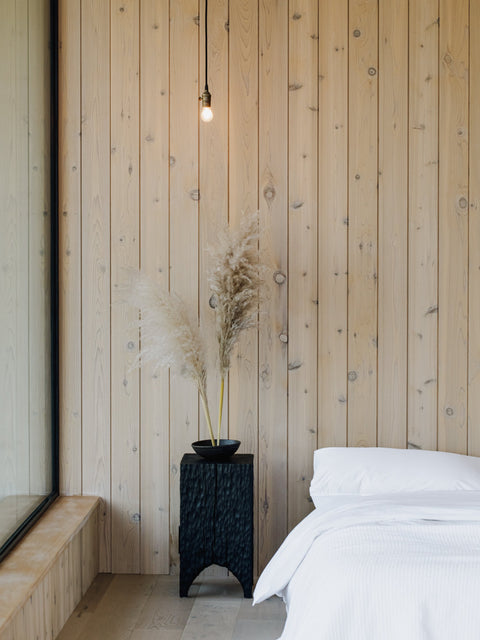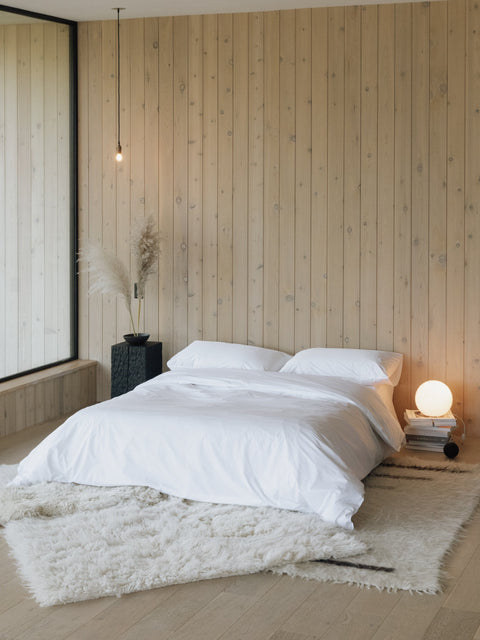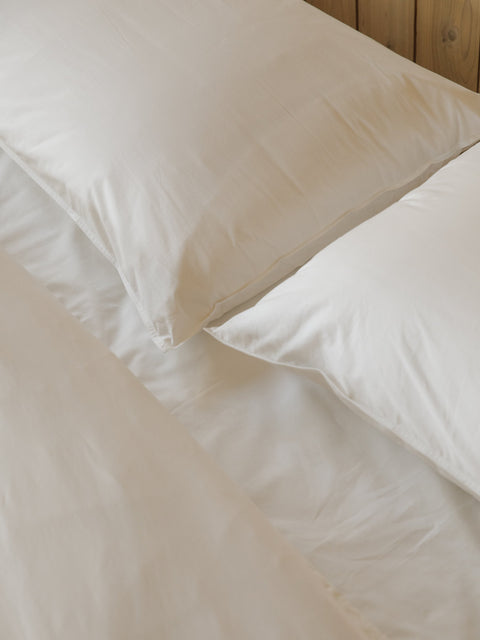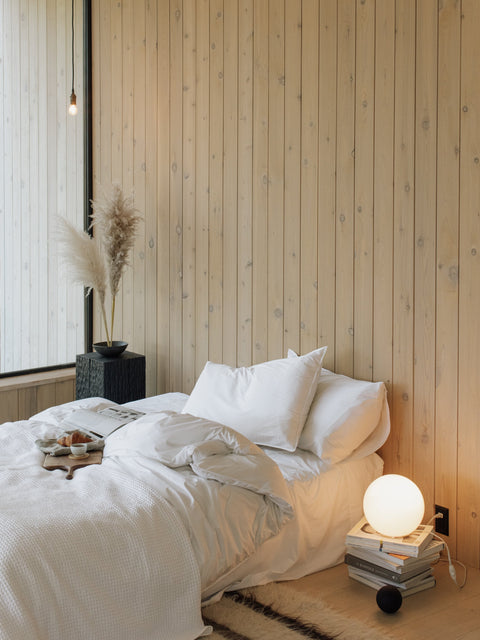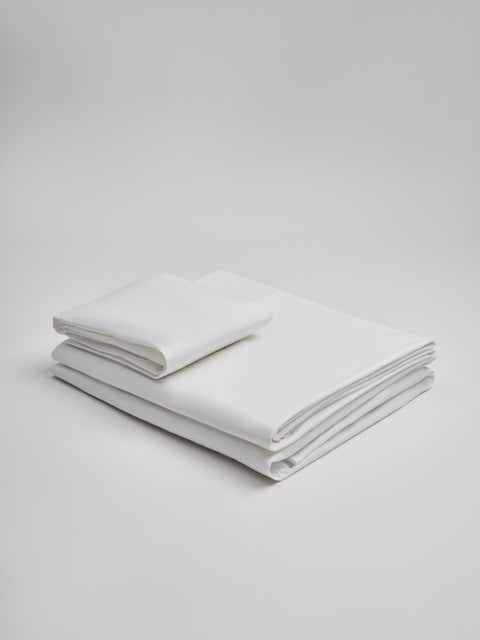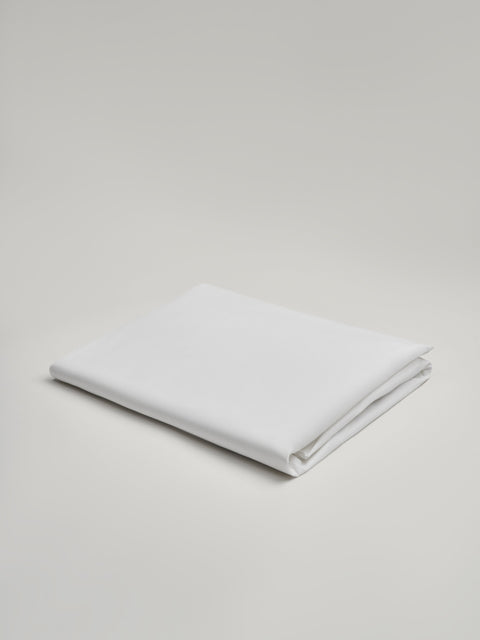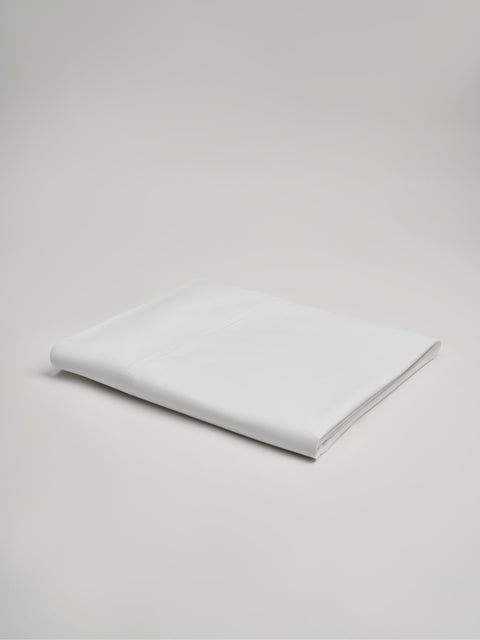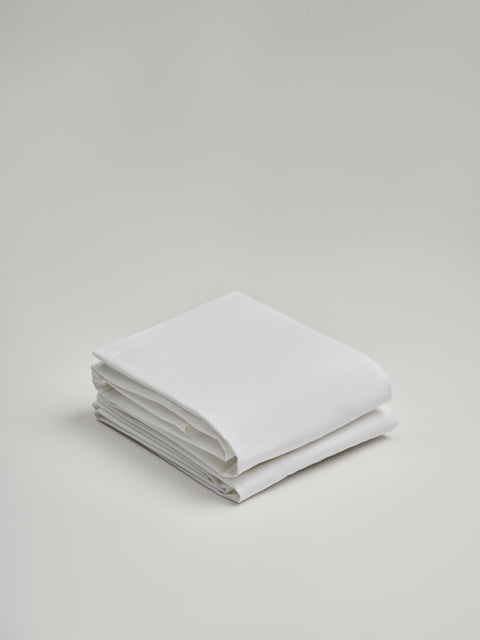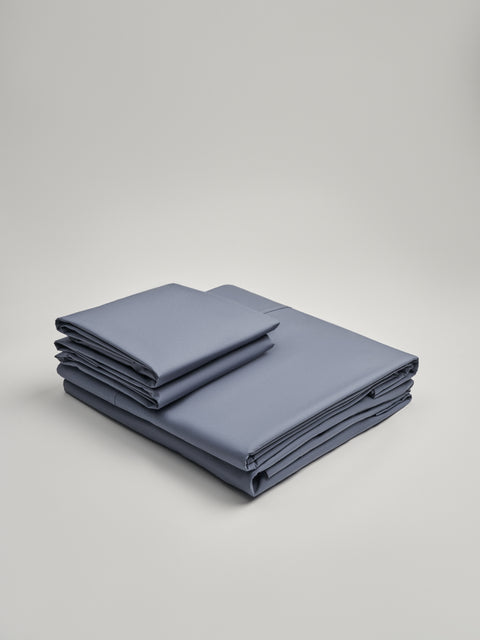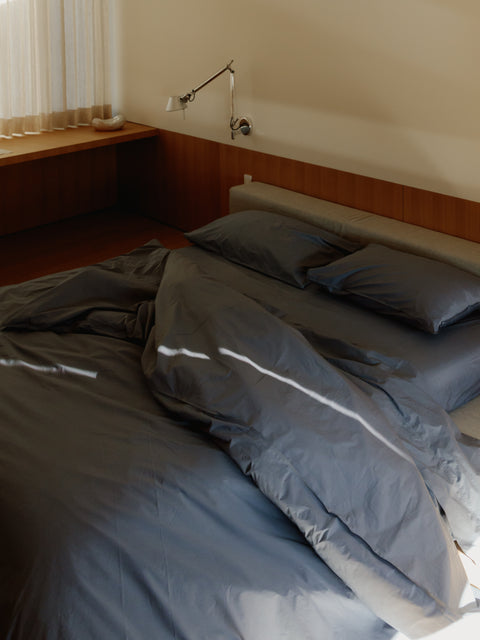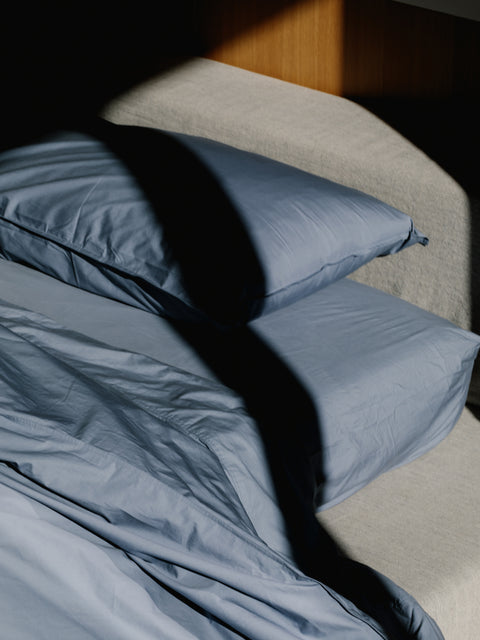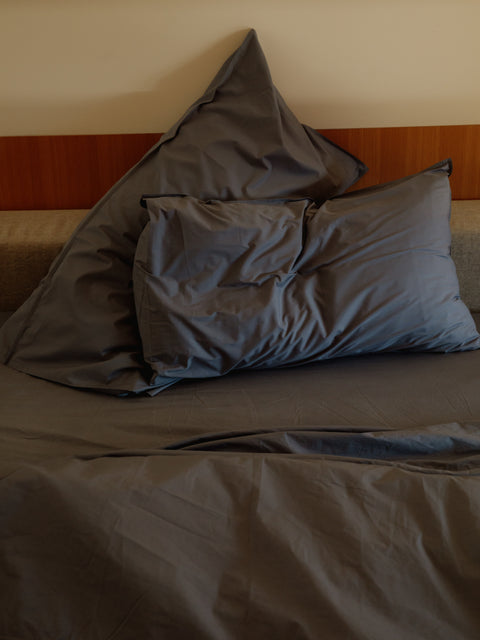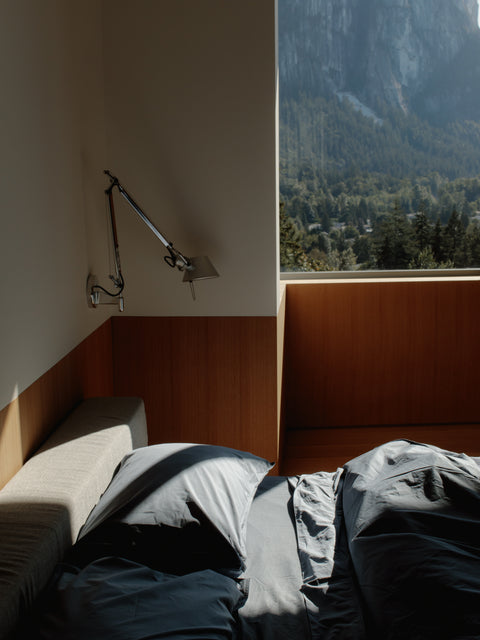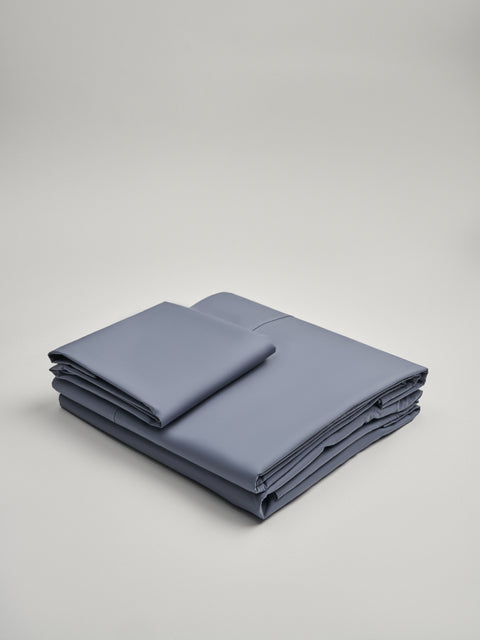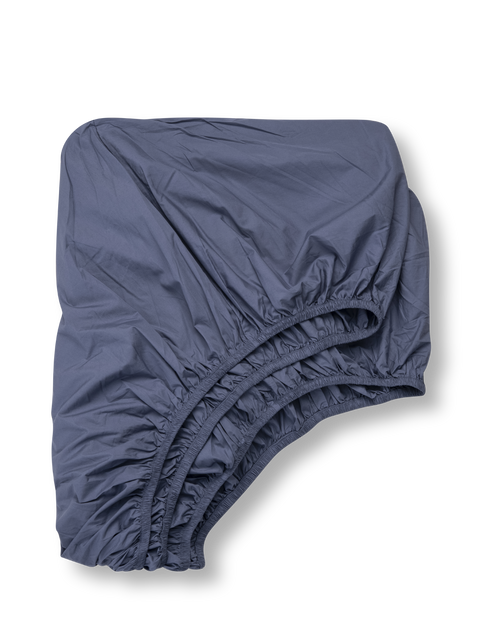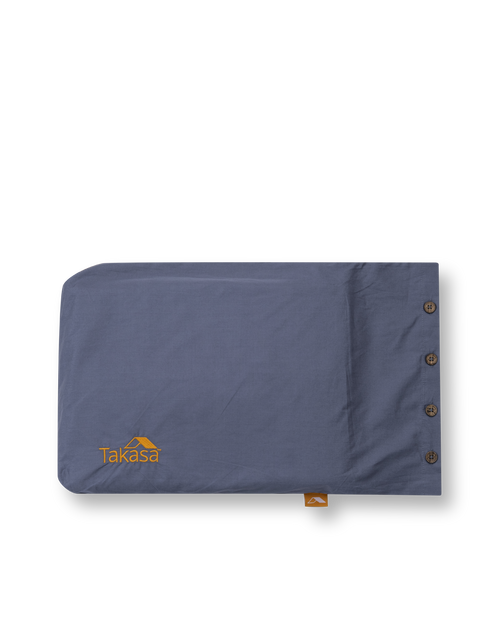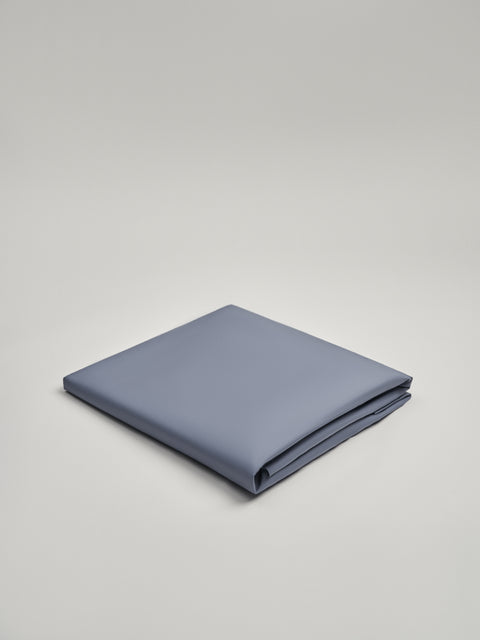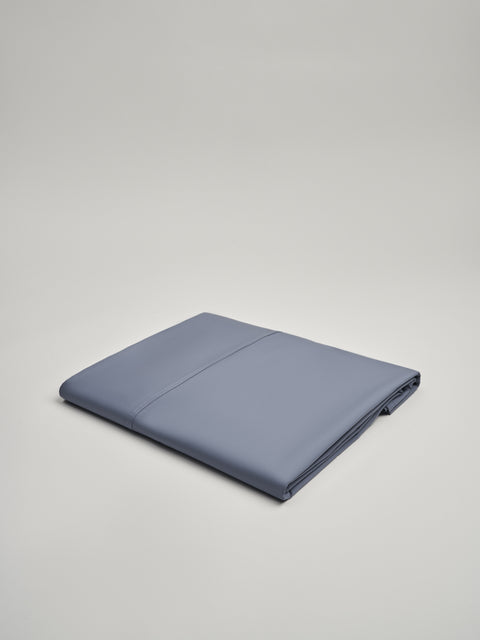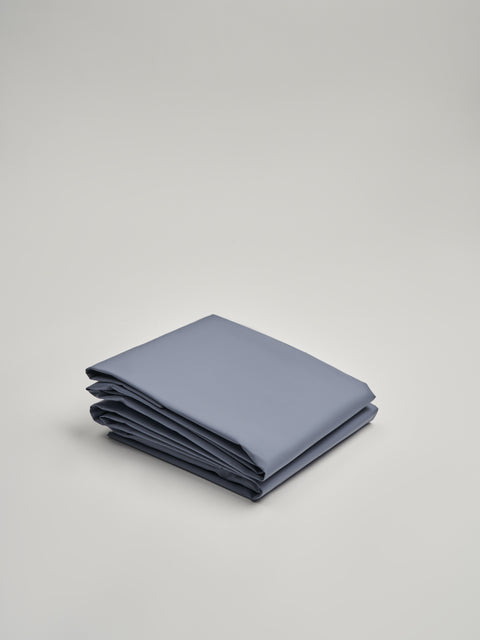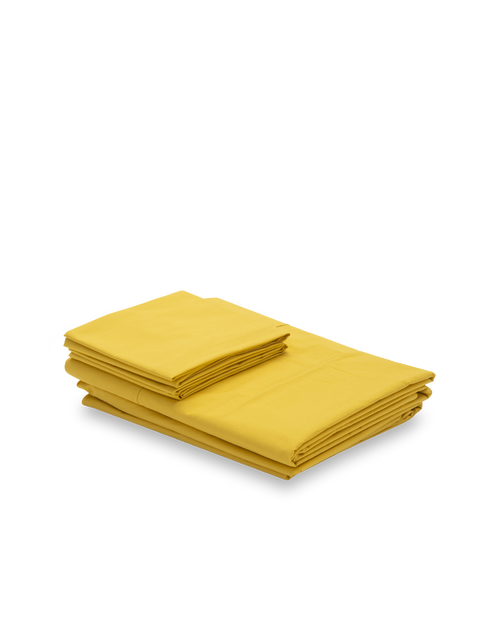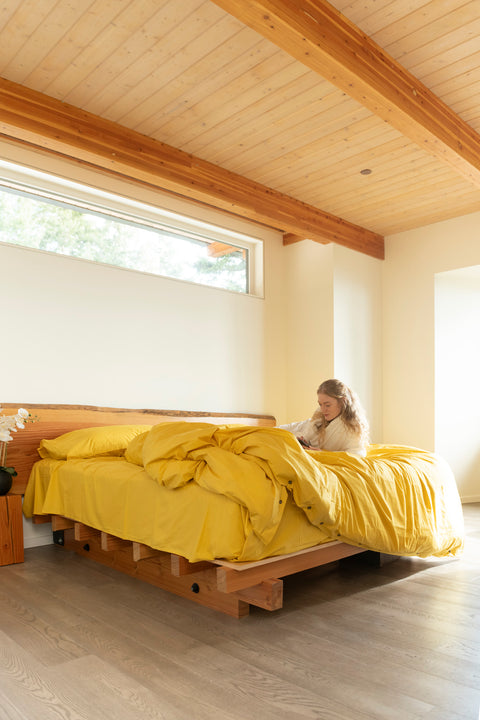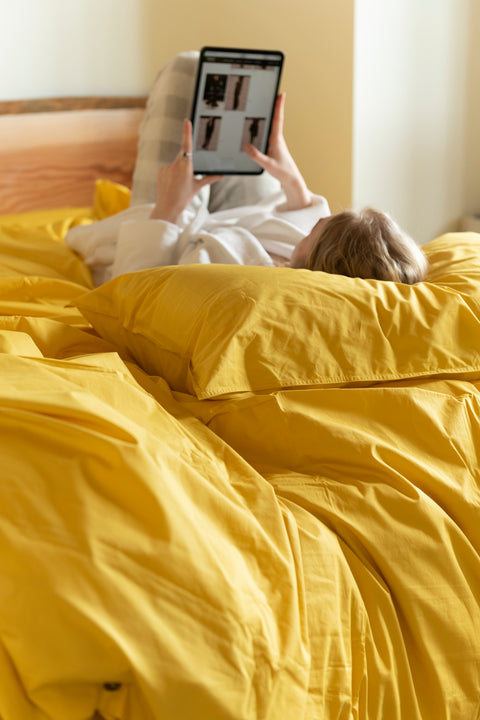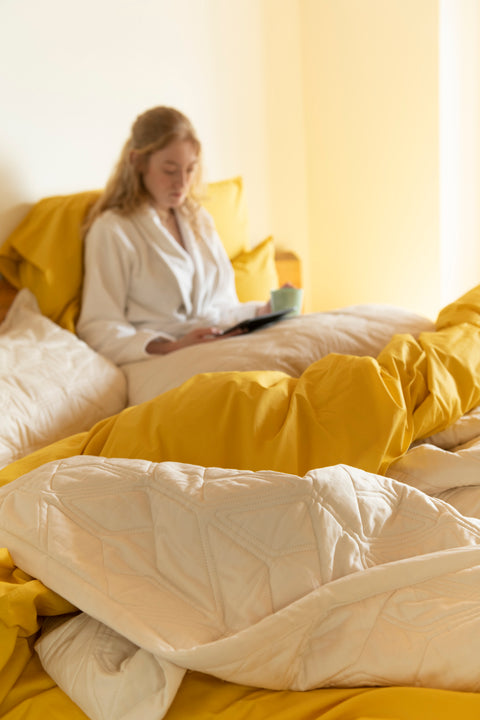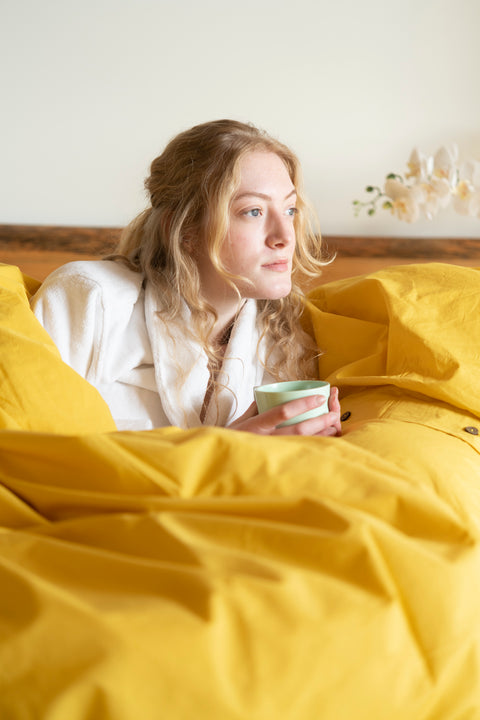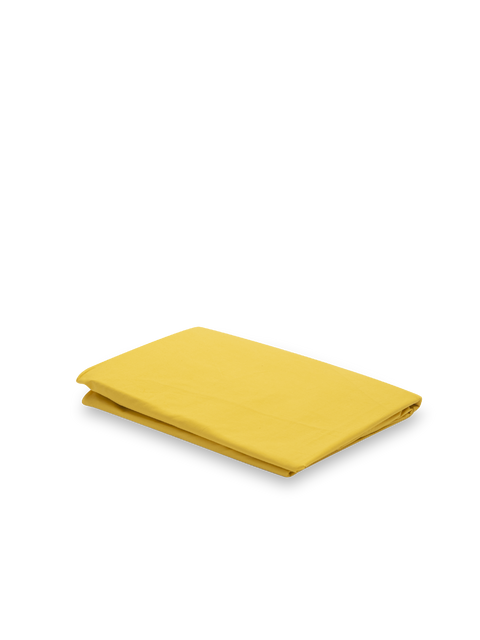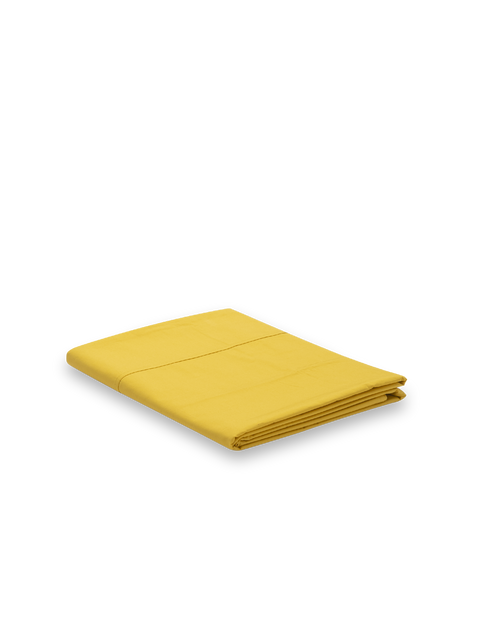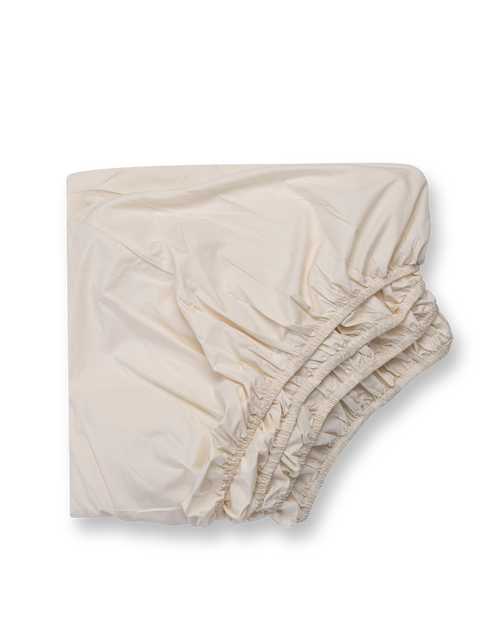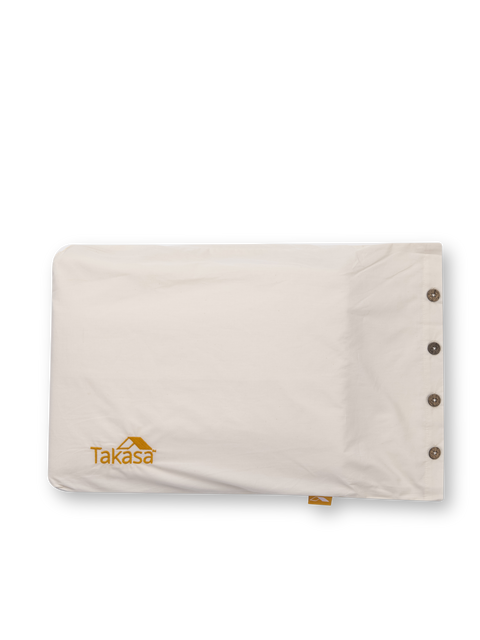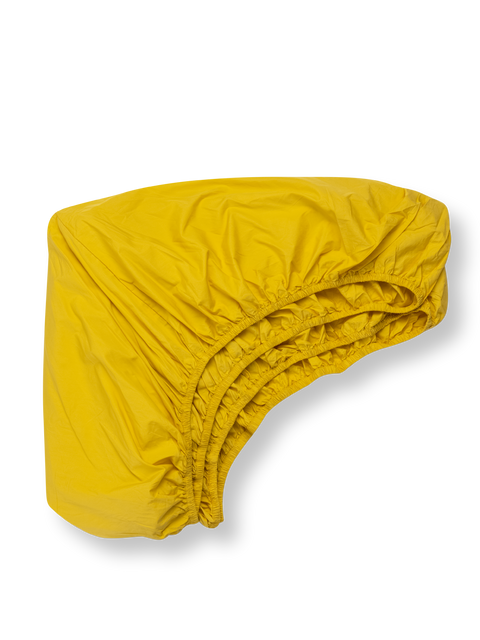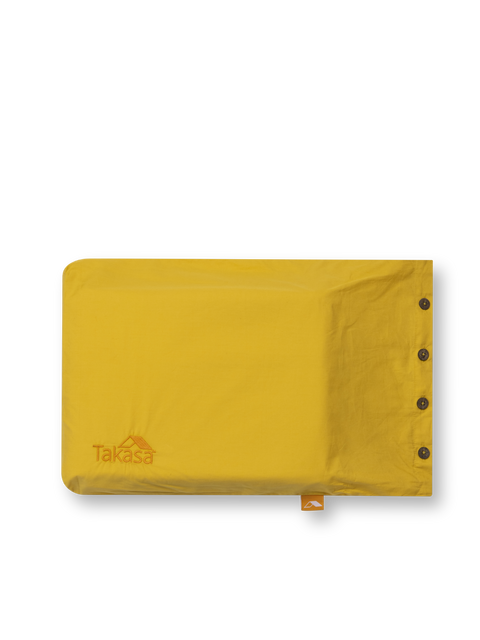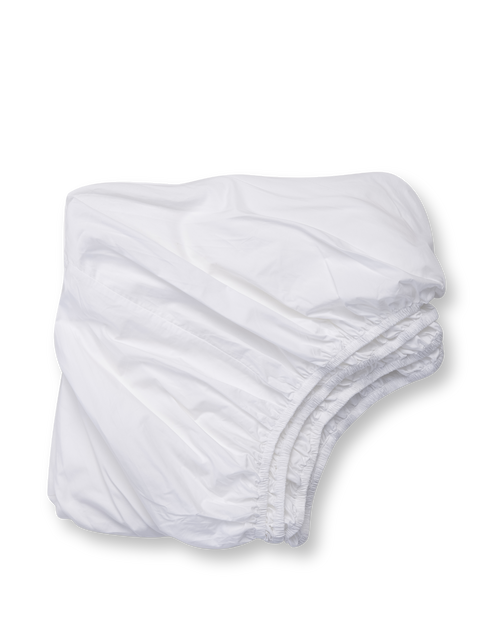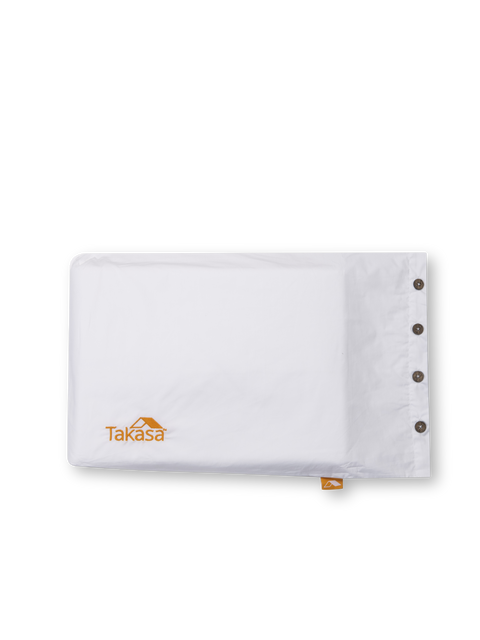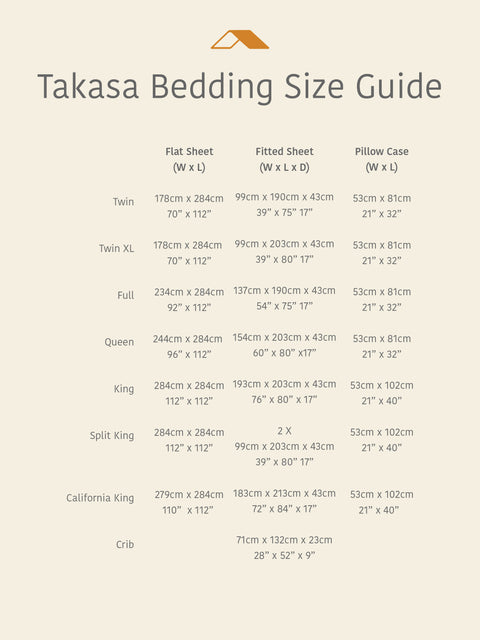 Takasa
Organic and Fairtrade Cool + Crisp Cotton Bed Sheet Set
create your sustainable sanctuary
shop GOTS organic and Fairtrade Cotton certified homewares